This webinar will show you and explain how CallMyDoc's app can answer patient calls and call them back by itself. It will also show how CallMyDoc can answer patient calls 24 hours a day, and reduce the front desk call load by 30% or more.
CallMyDoc™ is an AI-based call answering service replacement and front desk auto-attendant with an app for iOS or Android devices that integrates with your EHR. CallMyDoc can be used to replace or augment call centers, front desk staff, on-call answering services, and voicemail. This app is being used by thousands of doctors and handles over 300,000 patient calls a month.
Reduces number of staff needed to handle patient calls

Frees up staff time by bypassing the need to relay refill requests or questions for the doctor

You decide which calls get answered by a live person and which ones are automatically transcribed and routed by tasks to the right person at your practice.

All phone messages from patients are transcribed into the tasks and automatically assigned to the right inbox in the EHR.

Tracks who has the patient task and whether it is still open or closed on a visual voicemail-like dashboard for all patient calls.

Provides graphs and reports on how quickly patient calls are being responded to during the day.
Provides the on-call doctor instant information on the patient calling from the CallMyDoc™ app.

Documents all on-call phone encounters from the app into your Allscripts instance.

One button click to call back from the CallMyDoc™ app and the patient sees the call as coming from your office phone number.

The CallMyDoc™ app can call the patient back by itself for lab results, questions, or other reminders.

The CallMyDoc™ can sends prescriptions and refill requests by itself to the pharmacy and calls the patient to tell them where to pick it up.

Provides graphs and reports on how quickly patient calls are being responded to afterhours.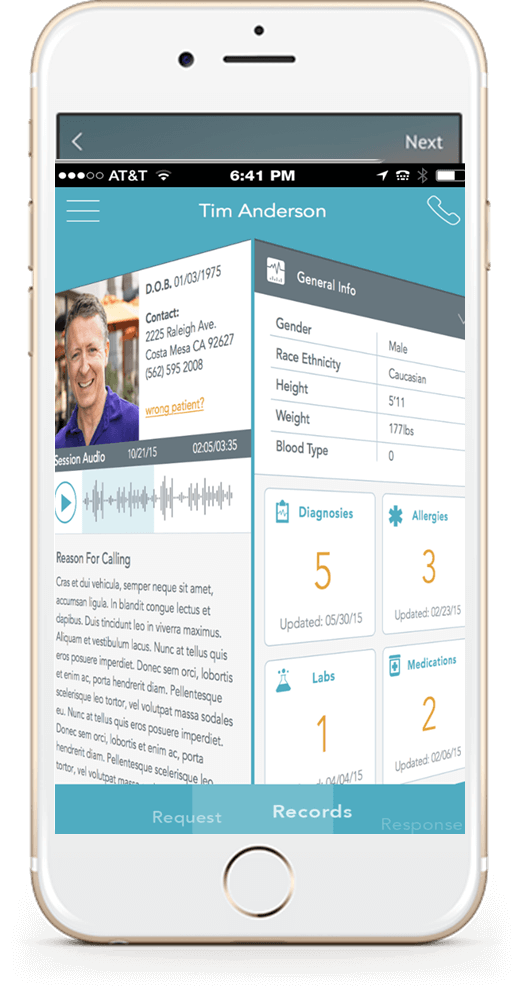 Book Me A Seat Now
Save your spot for the webinar on Tuesday, November 30 at 1 PM ET to learn more about CallMyDoc™, please fill out the form below to register.